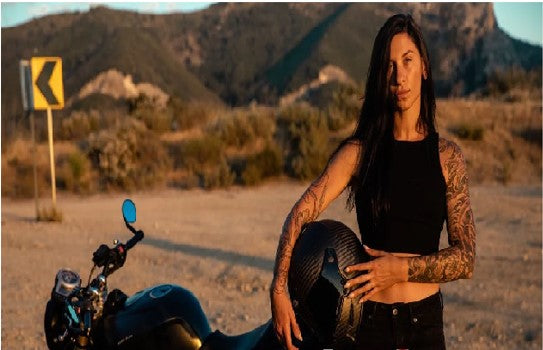 NEVER MISS A RIDE
The guys don't get to have all of the fun! That's why we're prioritizing catering to the needs of female riders. We understand that women's needs are often overlooked in the motorcycle industry and that women's gear, including helmets, jackets, pants, boots, and more, should be chosen with a female-specific set of criteria in mind.
We offer a wide selection of lady's motorcycle apparel, catering to women who ride on the street, for adventure touring, or on cruisers. We also make a point to educate ourselves on the features and fit of the ladies' apparel we carry, so that we can recommend and size the right gear for each individual rider.
Our selection includes women's gear from brands such as REV'IT!, Icon, Alpinestars, 4SR, Arai, Firstgear, and Speed & Strength - among others.
With so many options available, you're sure to find the right gear at Yammie Noob. Browse our wide array of apparel and select the one that will keep you riding.
Browse By Type
Race Suits
Collection:

All Gear For Women